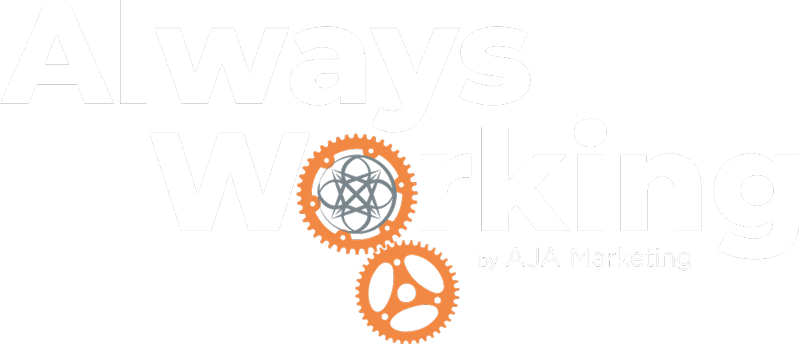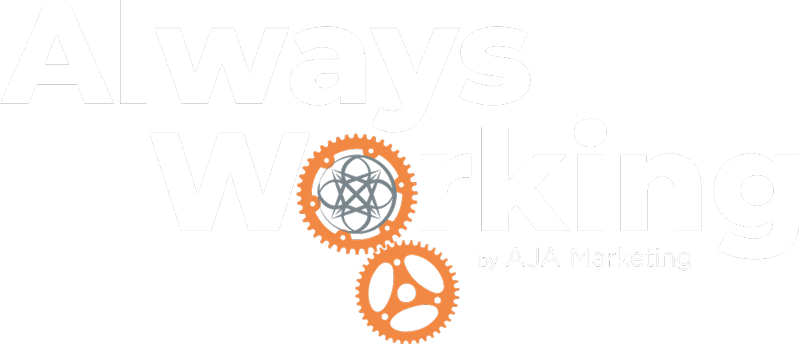 Marketing can be painless, simple and effective.
When it's ALWAYS WORKING, you can enjoy success in both your life and your business.
Are you a busy entrepreneur? Own a small business that you started built on passion & purpose? Looking for creative ways to obtain more clients? Do you need help building a marketing strategy to support, sustain and grow your business with achievable results?
Allow me to introduce myself. I'm Amy Adams (no, not that Amy Adams), and I'm a marketing and communications specialist and owner of AJA Marketing. I help entrepreneurs and small business owners build their business through effective strategy, supporting you every step of the way to help your business thrive and grow!
I know, you're asking – so where do I start? We have a process! (Because foundation and structure are critical in business – but you already know that.) 
We have a special (5) phase process to help you.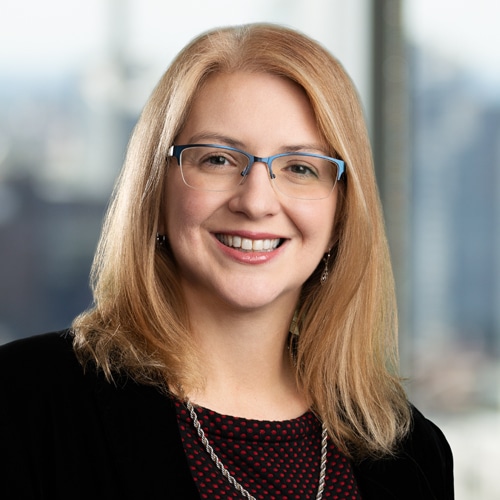 Together, we will take a journey back in time to get back to basics! Step into the AJA Marketing Time Capsule and we will journey together to the inception of your business, to discuss your mission, vision, and path of service.
Whether you started your business last week or last year, it's important to leverage your experience and expertise to ensure you easily open doors of opportunity that support your ultimate success. We'll discuss your current marketing, goals, and messaging to cut through the noise (and BS) and be sure you are hitting the mark(et).
So, you may ask, why is this important? One word: Positioning
I have a knack for refining and honing your best assets so you can shine as the expert you are. After we speak, you'll have clarity about your core messaging, how to optimally position yourself, and other golden nuggets that popped out during our discussion.
The PHASE 1 service includes 2 hours of virtual meetings, which will be split into two sessions.
INTRODUCTORY RATE $400.00
OK, sounds great – but then what?
Step out of the AJA Time Capsule and get ready for PHASE 2!!
BUILD YOUR SPACESHIP
(Errr…create a structure!)
After we meet and identify your core message (exit the time capsule in Phase 1), we will guide you through a process to create a solid foundational structure. The process may include our LinkedIn session and performing a full Marketing Audit. An essential cornerstone in any business, a solid foundation is required so you may effectively serve your clients, maximize potential, and protect your business reputation.
Having the right structure in place will streamline systems and processes that you may be missing in your business.
Phew! We built a solid foundation and are ready for an influx of more clients – WHAT'S NEXT?
STRATEGY —
Chart Your Course
Now that you have a solid foundation and have honed your marketing message, we will work together to create a strategic marketing plan that propels your business forward.
Every strategy is unique and tailored to you and your business. There is no "one size, fits all" plan for effective strategy.
OK, so now we have a strategy, what do we do with it? Then it's time for Phase 4!
YOUR SPACESHIP (a.k.a. Lift Off!)
An effective marketing strategy is fantastic, but it doesn't do a damned thing if it just sits in your filing cabinet (or, more prominently on your desk) other than collect dust. Well wishes and an upbeat vibe are fantastic, but nothing ever happens without action.
Put that marketing strategy to work – let our team of experts help you execute the plan we created so you can enjoy lasting, measurable results. Our formula for a successful marketing plan is Action + Measurement = Results. Because the right marketing plan is
always working
… and you can validate that with your results.
Results matter! Your business needs to thrive, grow, and prosper. Execute an effective strategy and see results.
You launched, you're seeing growth, now what? "Set it and forget it?" NO WAY! The world keeps revolving (sorry flat-earthers), and much like the constant revolution of our planet, your business will also grow, change, and evolve.
Things evolve (as we all learned firsthand in 2020) – businesses, life circumstances – we can not sit still while time marches on. That's when PHASE 5 comes into play.
(a.k.a. "Measure, Reflect & Reassess")
Just like you'd bring your car in for a tune up and an oil change (here's your reminder if you haven't done that lately), you need to do the same for your marketing strategy.
We have a quarterly check in process for our clients in Phase 4, to take stock of the strategy and measure. We work with our clients to reassess, reevaluate and re-launch! 
Because what good is a spaceship if you can't have more than one trip? 
CONTACT US TODAY TO GET STARTED
…and launch your business into new heights
(WHERE IT BELONGS!!!)